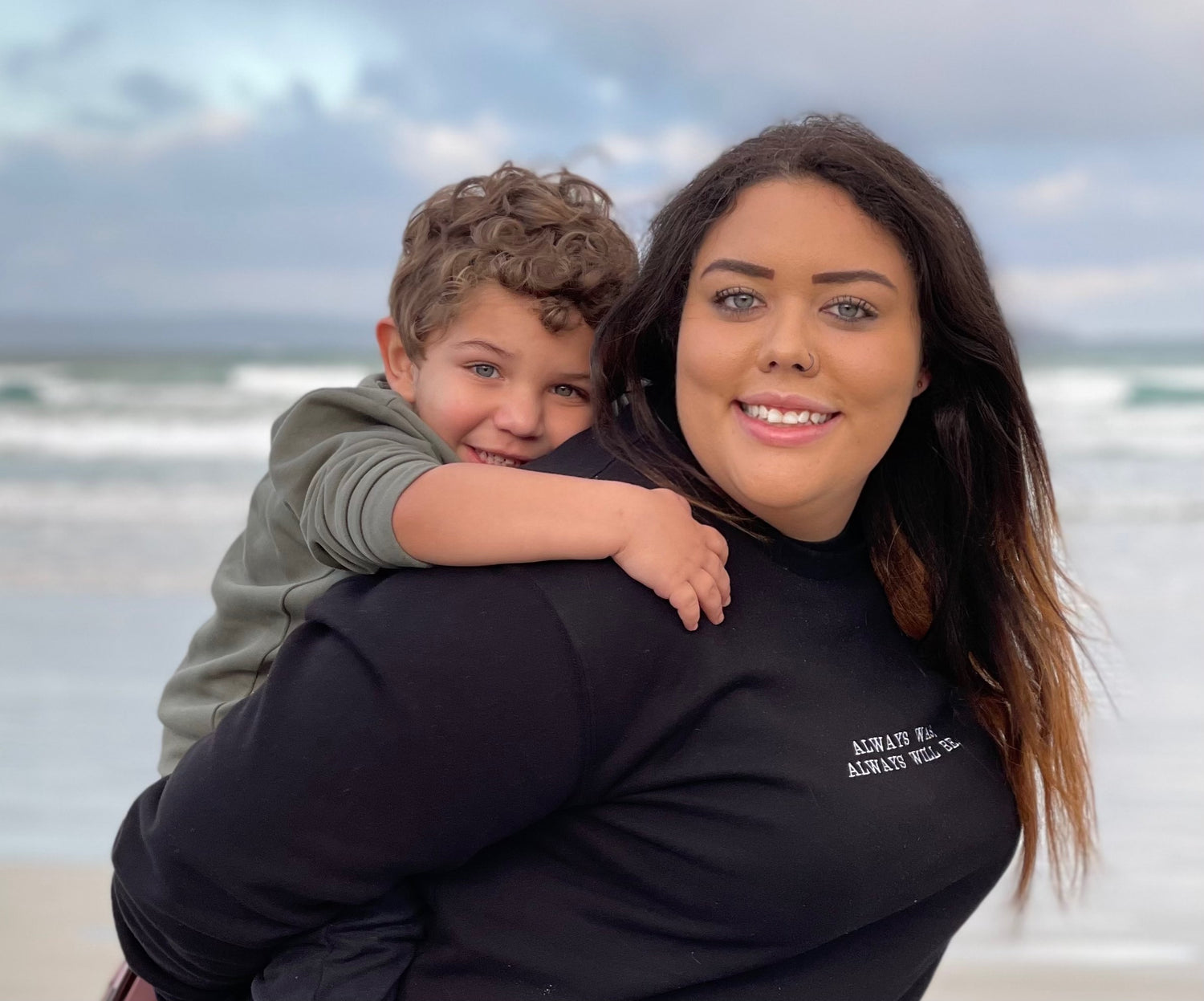 Meet Nakia
Nakia Cadd is a Gunditjmara, Yorta Yorta, Dja Dja Wurrung, Bunitj, Boon Wurrung, Taungurung woman who grew up in the Northern suburbs of Melbourne.
Nakia's work has strong design elements of line work that connect with her family lines and landscapes of her Countries. Her artwork is also inspired by her motherhood journey, family and country.
Nakia likes to use art opportunities and platforms to creatively honour and retell her families stories of immense strength and resilience.
My family, culture and connections are my strength and I am proud to bring them to you as the underpinning of More Than Lines.
Art has always been my healing & I have loved sharing my story & the story of others through art. In the past, Victorian Aboriginal art styles have been under represented, and finding these styles printed on garments or other products has been very difficult. Over the years, my family and friends have always expressed how much they'd love to wear my designs, and with their encouragement & support, More Than Lines was born.
I'm a big believer in using fear as an engine and not a brake and More Than Lines is an example of taking the opportunities life has thrown at me to amplify stories and Victorian Aboriginal design. 
In the same way that I love the ability to share my family's stories through my art, More Than Lines allows me to teach, nurture and involve my young son in both Culture and business, and I am excited to create this legacy with and for him.
Thank you for sharing my journey!
– Nakia